"
Born in Gstaad and raised in Paris. Inspired by the beauty of nature and the French art of living.

"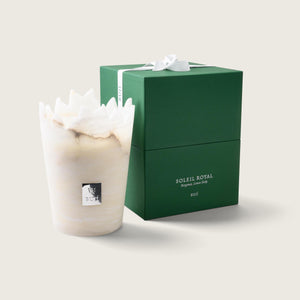 Bergamot & Sicilian Lemon
SOLEIL ROYAL
The soothing and always invigorating feeling of being refreshed on a hot summer day. The fragrance is reminiscent of a citrus garden on a white cliff, blown by the winds of the sea.
DISCOVER NOW
In the magic of eternity.
Handmade of alabaster, the candle vessels are simultaneously reminiscent of the waves in the sea and the peaks of the mountains - in combination with the fire dancing in the air, they represent both the timelessness of the cosmos and the transience of things.
Honeysuckle & Green Meadow
AVANT LE JOUR
An ode to the early morning hour in Normandy - the moment outside of space and time when the night is not quite over, but the day has not yet dawned.
DISCOVER NOW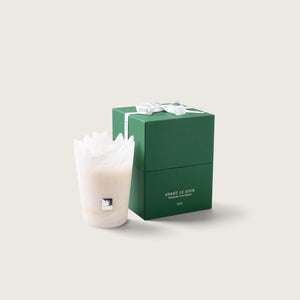 Daydreaming and mind travel.
Buji gives a sense of freedom, well-being and sublimity. Like looking at a poignant work of art, it's always about the moment.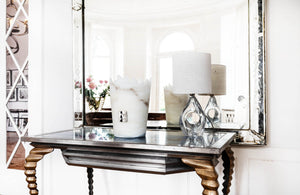 Ode to nature
As if the stone would glow.
It is about the dialogue between the texture of alabaster, the ethereal scent of the candle and the refraction of light. With a seemingly matte texture, a strong density and yet a translucent matter, with a milk-white, elusive veil, alabaster is never really what it seems at first glance.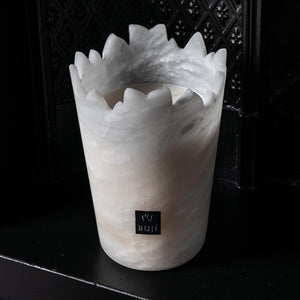 BUJI Collection
Arts and crafts meets contemporary design.
Two sizes in two inspiring fragrances.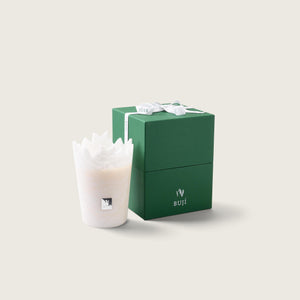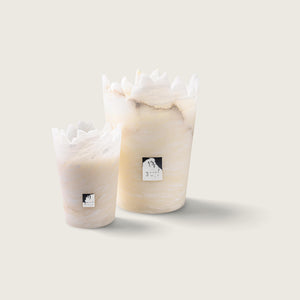 Good to know.
Alabaster is the material of predilection of Buji, chosen for the shine of its whiteness, the soft verve of its translucence and the mesmerizing drawing of its streaks dancing in the matter. Used since the bronze age and mastered throughout Antiquity, alabaster was the epitome of decorative arts in many ancient civilisations, before becoming the favoured material to represent royal figures in medieval and Renaissance statuary.